Welcome at LINOX!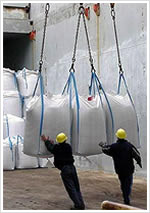 The company LINOX was founded in 2001 and sees itself as a service provider for customers with special requirements in industrial commodities.

Our strength lies in the reliable service and customized care of our clients.

We are in constant contact with all logistically important contribution factors including assuming responsibility for the transport of goods to our customers on road, water and rail.

This ensures the timely processing of all transactions and allows us to meet the diverse requirements of our clients with consistant quality and competitive prices.

On the following pages we invite you to take a look at our range of services. Do not hesitate to contact us: You will learn to know us as fair and competitive business partner.


LINOX GmbH
Friedrich-List-Str. 11
D-46539 Dinslaken
E-Mail: